About us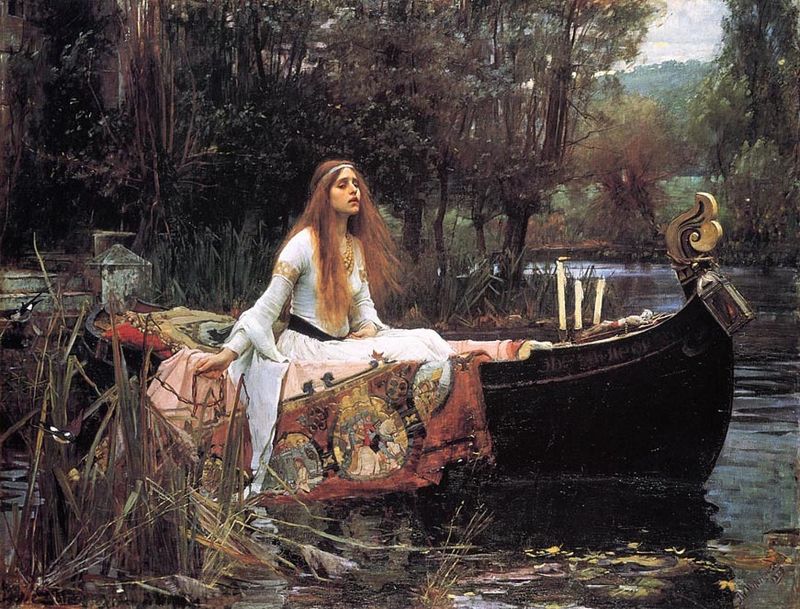 The Lady of Shalott: A strange name for a soap and fragrance company, you say.  Well no, not really, and let me tell you why.  If you are familiar with the Tennyson ballad titled "The Lady of Shalott", you know its about attraction.  The Lady was so attracted to a knight she saw passing her tower that she left her home (in spite of a curse) to pursue him, risking and resulting in her own death. 
So attraction is key here.  Attraction is the action or power of evoking interest, pleasure, or liking for someone or something.  And what better way to allure, ATTRACT,  and seduce than to invoke the senses, as in sense of smell.  Perfume and scents, when used correctly, can invoke many things like past memories and attraction.  It can also build confidence in the wearer.  You know if you feel confident and beautiful, you relay that confidence and attractiveness to those around you. 
At The Lady of Shalott, we are all about fragrance, skin care, and attraction

:  how to treat your skin, how to wear fragrance, what fragrances do you like and how do you feel when you wear them, and do other people find your fragrance aura alluring and attractive.  
The Lady of Shalott was started to escape the stress and chaos in  the corporate world.  Working in Washington DC. was taking its toll, not to mention my husband developed contact dermatitis.   So we, my husband and I, decided some stress and allergy relief was quickly becoming a necessity for survival.  Enter lavender essential oil with its calming and relaxing properties.  The use of lavender essential oil progressed to making soap, lotion, and organic herbal sleeping potions for ourselves.  This progressed to expanding our fragrances and selling at craft shows in Virginia which led to forming our LLC.   And here we are carrying over 30 different fragrances and more than 15 different products.  We are blessed. 
Now we have retired to Florida (our original home), and we are dedicated to helping others use and enjoy fragrance and skin care.  We sell only through a couple of stores in Cocoa Village, Florida, and through our online store and Facebook.  We even have a create your own fragrance service.  Can't find a fragrance you like?  Let us help you design one that is uniquely yours.
We use no animal products in our soaps, lotions, and perfumes (with the exception of goat milk in our goat milk soap).  We do no animal testing:  my husband is the guinea pig.  We are animal lovers from rescued greyhounds to feeding the neighborhood wildlife (my friends call me Ellie Mae from the Beverly Hillbillies TV show).  We currently have 6 cats.
We try to use organic whenever possible, and we strive to produce the best products on the market.  We love talking to and helping our customers.  If you have a question about natural skin care or fragrance, or if you don't see what you are looking for on our site, please don't hesitate to send us an email.  If we don't have the answer, we will try to find one for you, but best of all, we won't try to sell you something that isn't what you are looking for or need.   We are here to help you.  Its what we love to do!  
So please, shop our site or visit us in Cocoa Village,  Florida. "Who smells so good?"
Hope to talk to you soon.
Gwen Brown, The Lady of Shalott
theladyofshalott@yahoo.com